Restaurant Assistant General Manager- Los Angeles, California
Los Angeles, CA
Full Time
Manager/Supervisor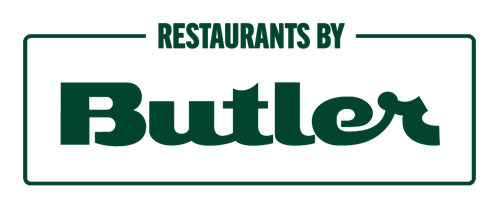 Butler Hospitality operates the Food and Beverage Departments within our partner hotels throughout the USA, Great locations and conveniently located! We are looking for talented Restaurant Managers to join our growing teams!
WHY BUTLER !
Competitive Salary

Health, Dental benefits, Vision and a 401k plan match

Flexible Scheduling

Provided breakfast, lunch, and dinner shift meals

Growth and development opportunities.
RUN THE SHOW:
Engaging leadership that inspires and empowers the team.

Responsible for the strategic direction for the departments of responsibility.

Creates a dynamic and positive work environment that accurately represents the brand.

Make certain that areas of accountability are executed in uncompromised levels. Proper utilization of resources is a must.

Oversee facility and equipment in the responsible areas to make sure they are in complete working order.

Ensures consistent, high-quality service standards are maintained in the assigned hub through effective training and feedback mechanisms.

Ensures high quality of food items, service and presentation.

Produces regular and special reports; maintains required records and files.

Hires, trains, motivates, and provides on-going communication to staff to deliver first-class service with unmatched elegance and professionalism while promoting a culture of accountability.
IDEAL CANDIDATE
2-4 years of Food & Beverage experience preferred, 2 years in a leadership role.

A well-groomed appearance.

Worked in a fast-paced, busy environment with minimal supervision
ABOUT BUTLER
Butler Hospitality was founded in 2017 to modernize the hospitality industry. The Company uses a hub and spoke model to acquire and monetize rooms through our digital platform. Butler delivers high quality food and services to hotel guests agnostic of brand, management company or ownership groups. Butler is VC-backed with $50 million+ of funding. The Company is growing rapidly and quickly expanding its footprint across the nation.
The above is intended to describe the general content of and requirements for the performance of this job. It is not to be construed as an exhaustive statement of duties, responsibilities or physical requirements. Nothing in this job description restricts management's right to assign or reassign duties and responsibilities to this job at any time. Reasonable accommodations may be made to enable individuals with disabilities to perform the essential functions.
Apply for this position
Required*